At Pete Carlson's, we have a wonderful selection of name brand golf clubs at great values.

What golf clubs do you need?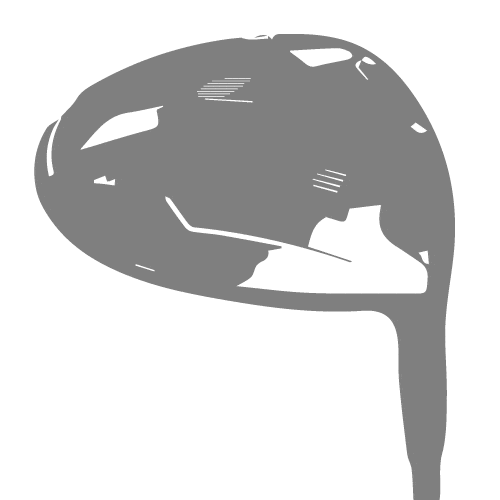 Used to play from the tee. Provides farthest ball travel distance.
First stroke on short distances or second stroke on long distances.
Middle ground between Woods and Irons. Familiar iron swing with added forgiveness
Assortment of clubs with varying degree of loft for distance control with playing the course.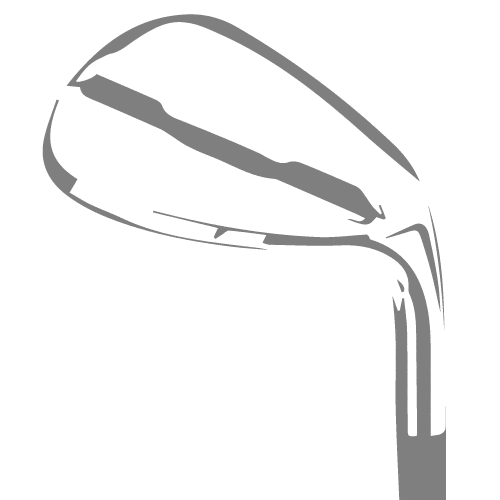 Used for pitching and chipping around the green and bunker shots.
Used for your short game once ball is near or on the green.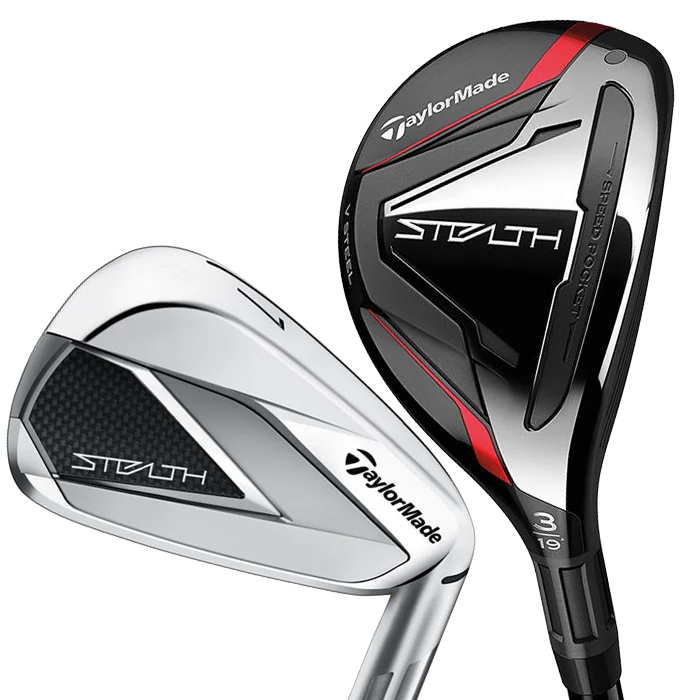 Stealth
Taylormade Stealth golf Hybrid elevates performance for golfers of all skills. This Rescue is engineered for high launch and forgiveness.
Taylormade Stealth golf irons are designed for more forgiveness to help you play less golf, more often.
T300 | TSi3
Titleist TSi3 golf Hybrids provide precise control of trajectory and shot shape. Features Surefit CG track technology and SureFit hosel adjustability for player-tuned accuracy.
Titleist T300 golf irons can improve your launch, distance and shot making while providing maximum forgiveness.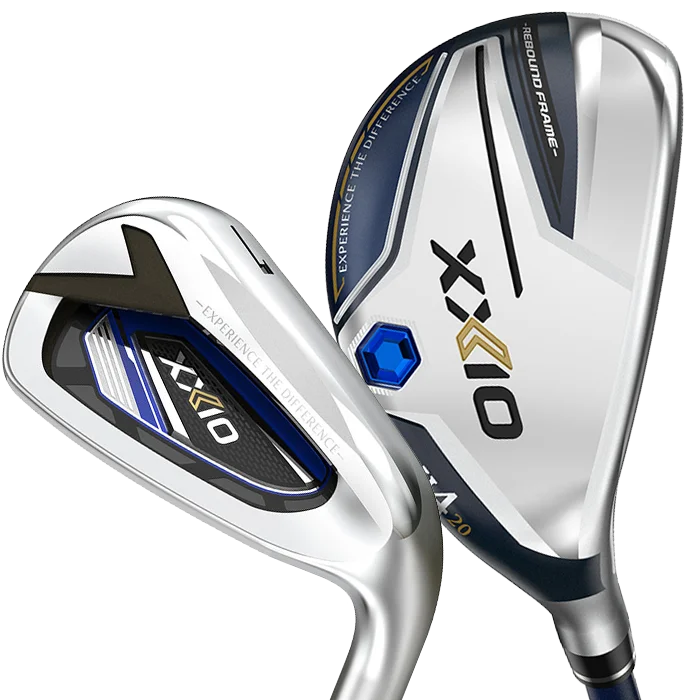 XXIO 12
XXIO 12 golf hybrids deliver an amazingly ultralightweight design made specifically for moderate swing speed golfers
XXIO 12 Irons are designed with one thing in mind—utilizing ultramodern flex technologies and exotic materials to promote significant ball speed improvement without the need to increase swing tempo.
Launcher XL
Cleveland Launcher XL golf Hybrids have a larger head design giving you a higher MOI, gliderrail on the sole of the club helping you keep the face straight through impact and a rebound frame directing more energy into the golf ball.
Cleveland Launcher XL golf irons have larger head design, a variable face technology increasing ball speed while unique weight pad designs ensure maximum forgiveness across the face.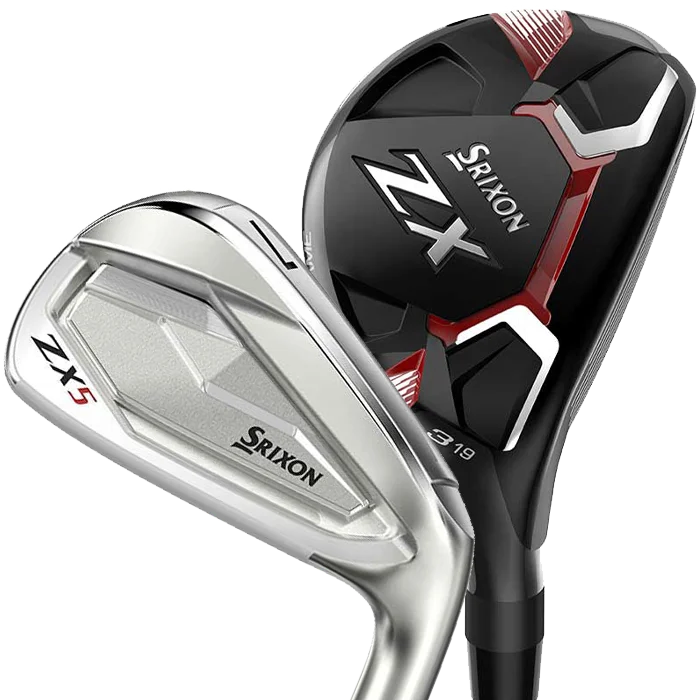 Zx 5
Srixon ZX golf Hybrids are fast, forgiving and full of power. When you consider that ZX Hybrids feature all of the above while maintaining a sharp look at address.
Srixon's ZX5 golf Irons combine pioneering ball speed technology with premium forged feel, and deliver all of it in a forgiving yet workable chassis that's razor sharp at address.
JPX
Mizuno JPX Fli-Hi golf hybrid has a wider footprint and material construction deliver an even more playable, high flying alternative than their predecessors
Mizuno JPX921 golf irons utilizes Chromoly technology – the most complex face geometry to date for additional energy from the clubface.
LTDX
Cobra LTDX Golf Hybrids provide balance of front and back weighting creates the best combination of low spin, speed, and high launch for maximum carry with stopping power.
Cobra LTDX Golf Irons steel core bar centers the CG behind the hitting zone to deliver maximum power to the ball, and is suspended in a soft polymer to maintain exceptional feel.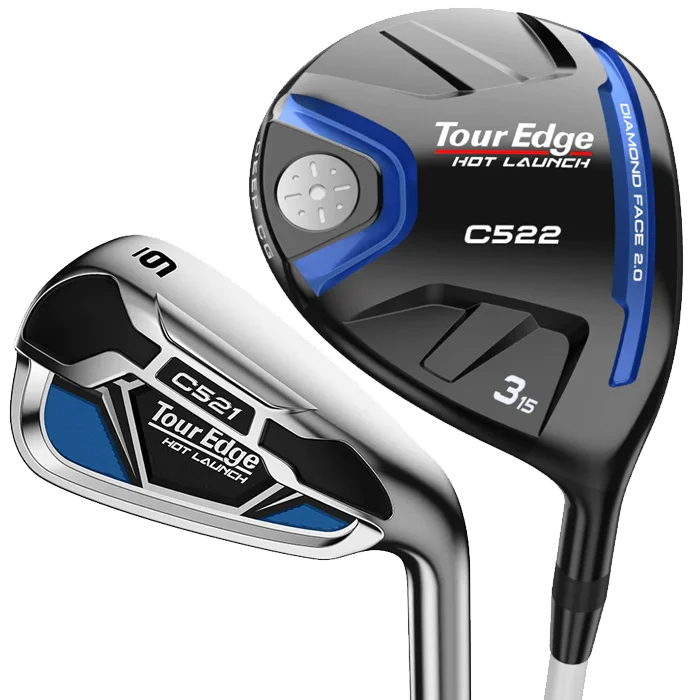 C522
"Optimal launch and spin rates with minimal offset designs, while still enjoying the benefits of extreme ease of use." – Tour Edge
Enhanced sweet spot Diamond Face 2.0 technology. High MOI/Rear sole wight for increased launch angles, apex heights, and overall distance.