At Pete's, we have a wonderful selection of name brand golf gloves
– always at great prices.
Are your golf gloves warn out, uncomfortable, or the wrong size?
No worries. At Pete Carlson's we can help you find the right golf glove size, comfort-ability, and style for your game from our wide selection of name brands and affordable prices.
Hundreds of stylish name brand golf gloves
Come in and see why the locals choose Pete Carlson's before hitting the golf course.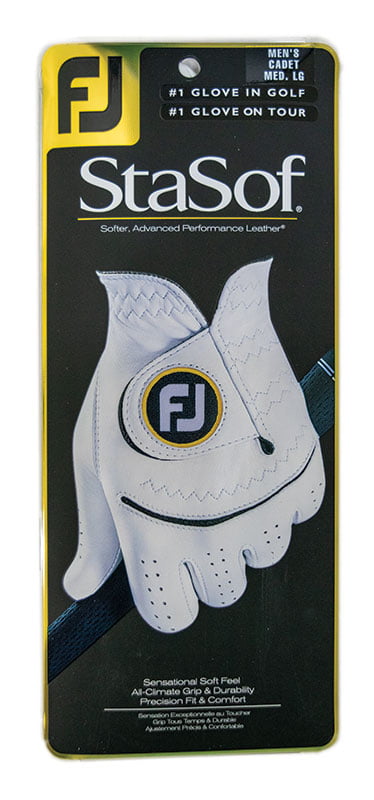 Things to consider when buying a golf glove
Make sure to get the glove that best suits you.
Why should I replace
my golf gloves?
Better grip and dryness. One of the key reasons to find a great golf glove is to provide better traction in your golf grip than your hands could provide. Out here in the desert cities, especially in our hotter months, one tends to sweat a lot and the moisture will make contact with the golf grip more slippery and more difficult to manage.
Having golf gloves that fit your hand properly is paramount to your game as it will make your grip feel better when swinging the club.
Protect your hands. A great golf glove can also help in preventing blisters or the creation of callous skin.
Golf Glove F.A.Q
What is the difference between Regular and Cadet?
PCG&T
2020-11-17T14:48:32-08:00
Regular golf gloves are designed for players who have "proportional hands", as opposed to cadet golf gloves which are designed for hand sizes that have relatively short fingers and wide palms. When compared side-by-side, cadet golf gloves should be wider and shorter.
Which golf glove do I need?
PCG&T
2020-11-17T13:58:30-08:00
Size, hand, and desired features play a part in figuring out which golf glove is right for you. Firstly, most golf players traditionally wear a glove on their weak hand. So if you are right handed you would wear the glove on your left hand and visa versa. Next, you should determine the right size of glove for you. They make gloves in Men's, Women's and Cadet sizes, each varying from degrees of small to large. To find a good starting point, measure the circumference of your hand, to the nearest half inch. This should give you an idea of what size of golf glove should fit you well.
What is the purpose of a golf glove?
PCG&T
2020-11-17T11:23:19-08:00
The main reason to wear a golf glove is to improve ones grip. A golf glove provides a better textured surface from the glove to the club, and creates more friction from the hand to the glove, to help prevent the club from turning in a players hand. In warmer or more humid climates, a golf glove helps hold onto the club when conditions tend to be more slippery. This reduces the need to clutch the club harder, reducing tension in the hands and arms.