shop Women's tennis apparel
in palm desert
Shop Pete Carlson's Golf & Tennis women's tennis apparel. We offer several options to choose from, including tennis polos and tennis t-shirts, along with stylish vests. We offer a variety of styles to compliment your individual sense of fashion, including sleeveless, short sleeved and long-sleeved options for any season.
Women's tennis clothing is designed to look great, be comfortable, and function well while playing or watching the game. This is an easy way to look good outside of sports as well. Many pieces can be combined with street clothes for wardrobe versatility.
Do you need the perfect outfit that reflects your love of tennis? Then you have come to the right place. Our women's tennis apparel selection encompasses classic tennis t-shirts, polos and vests that are designed to complement any look. We have a variety of fabrications including polyester, cotton and spandex.
Women's tennis apparel has come a long way from the days of mandatory whites and bloomers. Now, many of the most popular pieces of women's tennis equipment come in stylish polo shirts and vests that can be worn for other activities like socializing or working out in the gym. The selection here includes classic white tennis tops as well as colorful tops in unique patterns. There are also comfortable tanks that pair well with shorts or capri leggings for warm weather play.
We carry many of todays popular
women's tennis apparel brands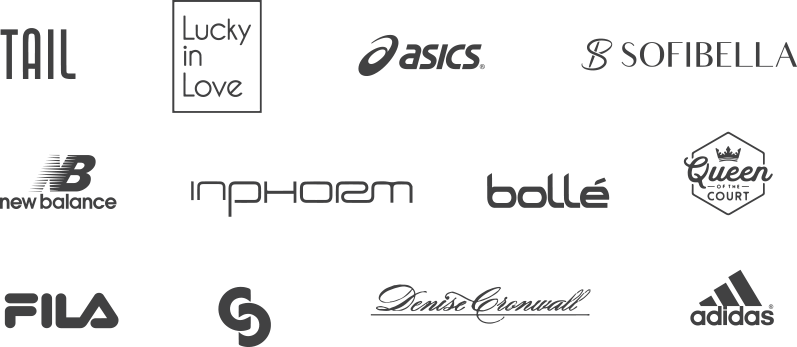 Women's Tennis tops
Shorts, skirts, and skorts
Women's Tennis shirts
Women's Tennis Tanks
Women's Tennis shirts
Women's Tennis Bottoms
Shorts, skirts, and skorts
Women's Tennis Skort
Women's Tennis Skirt
Women's Tennis shorts
When do you receive new apparel collections?
PCG&T
2022-05-11T12:48:54-07:00
We normally receive new merchandise in the spring, summer, and winter to match the differences in weather and styles to go along with it.
What women's tennis apparel brands do you carry?
PCG&T
2022-05-12T15:08:51-07:00
We carry a wide selection of women's tennis apparel manufacturers like: Fila, Tail, Bloq UV, Queen of Court, Pickleball Bella, Dona Jo, Dennis Cronwall, Lucky in Love, Adidas, New Balance, Asics, Nike, Adidas, Sofibella, Inphorm, Cross Court, Bolle, Garb Inc, and more.
Check out our other departments
Ladies tennis footwear department
Women's Tennis Shoes
Need a pair of stylish women's tennis shoes to go along with that fabulous tennis outfit? At Pete Carlson's Golf & Tennis, shop from a great selection of comfortable tennis shoes that will support your feet and have you looking great, on and off the court.